Omnigres¶
Omnigres makes PostgreSQL a complete application platform. You can deploy a single database instance and it can host your entire application, scaling as needed.
Running application logic inside or next to the database instance
Deployment provisioning (Git, Docker, etc.)
Database instance serves HTTP, WebSocket and other protocols
In-memory and volatile on-disk caching
Routine application building blocks (authentication, authorization, payments, etc.)
Database-modeled application logic via reactive queries
Automagic remote APIs and form handling
Live data updates
Omnigres Architecture¶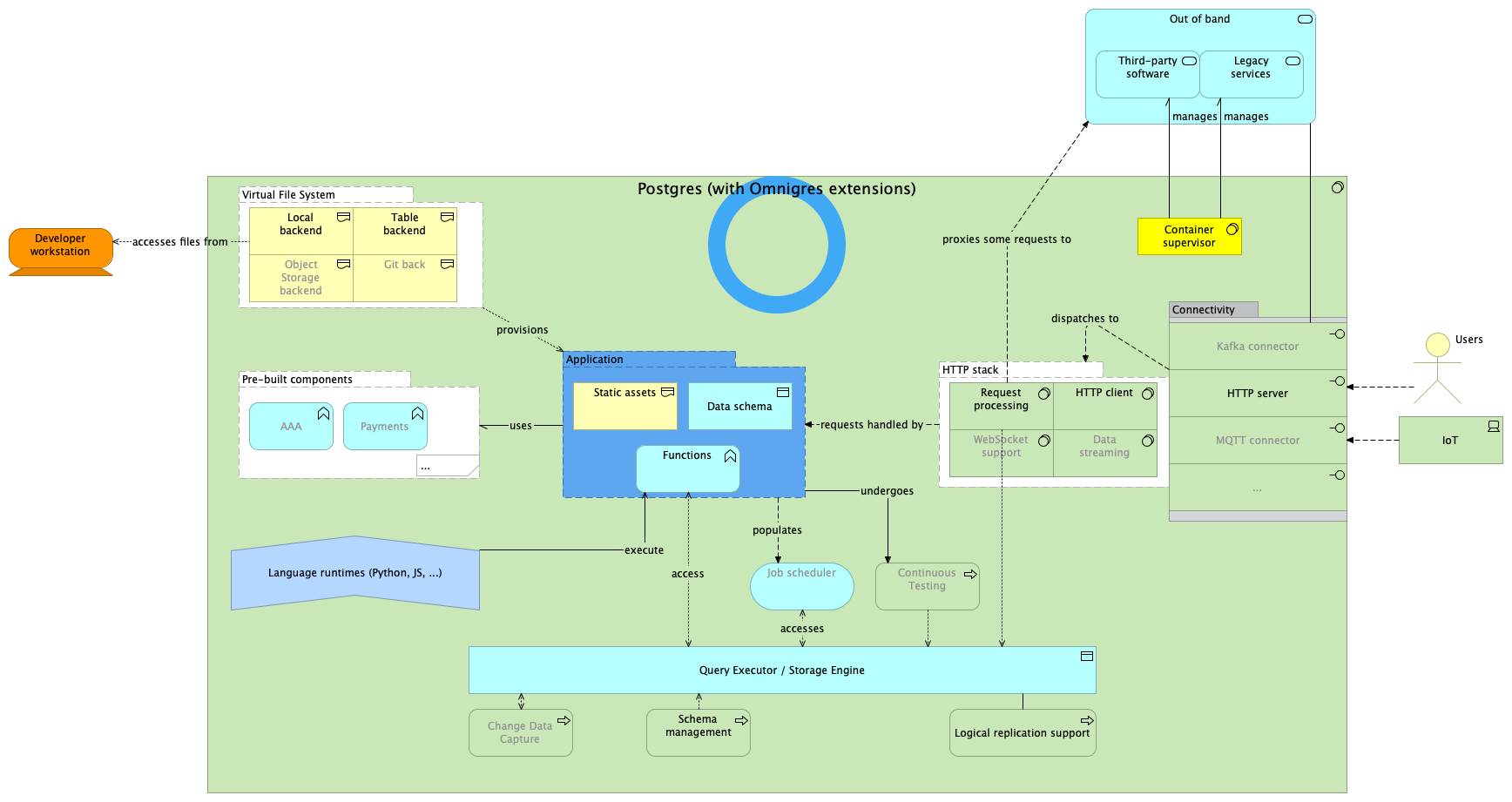 The above diagram gives a general, high-level overview of what Omnigres is composed of, how do these components fit together and what some of the upcoming components are.